LYNX POINT SNOW - ROSETTE - BLUE EYES - HER SPOTS WILL DARKEN WITH AGE - IT COULD TAKE 2 TO 3 YEARS FOR THE FULL COLOR TO COME OUT -SHE IS NEGATIVE FOR OVER 65 VIRUSES, INFECTIONS, AND FELINE GENETIC CONDITIONS


Snow Lynx Bengal Origins
Genetically the Seal Lynx is cs/cs.
Sporting the lightest of the three coat variations of snow Bengal cats, the seal lynx point Bengal is the result of the recessive Siamese gene.
This cat receives two copies of the Siamese albino gene from its parents.
Snow Lynx Bengal Kittens
Snow Lynx Bengal kittens are born completely white or with a light pattern.
All Seal Lynx kittens will develop contrast but darker coloring doesn't appear until they are 1 to 2 weeks old.
If a lynx is bred to another lynx, only lynx Bengal kittens will be produced.
If a lynx is bred to a mink, the litter can be lynx, mink or a mix of both.
But a lynx will never produce a sepia, even if it is bred to a sepia.
Snow Lynx Bengal Appearance
The coloring of its coat and markings darken with age and it can take a few months for the final color to finally appear.
The point coloration in extremities, i.e. the face, ears, feet and tail, usually darken first and then the coat markings will follow.
Bengals displaying strong color points, similar to the Siamese pattern, are considered undesirable in the Bengal Standard.
The patterns of a seal lynx snow are a creamy cappuccino color with brown edging around its mouth.
The eye color of a seal lynx point snow Bengal is always a bright blue, with a brownish pink nose.
Pedigree includes RW SGC, CH, DCG, RW QGC and more.
The following are Crystal 's results from the testing we have conducted:
HCM - Pending - Crystal is not yet one years old
Acute Intermittent Porphyria (Variant 1) - Clear ARTIC CRYSTAL OF EXOTIC LEGENDS's DNA.docx
Acute Intermittent Porphyria (Variant 2) - Clear ARTIC CRYSTAL OF EXOTIC LEGENDS's DNA.docx
Acute Intermittent Porphyria (Variant 3) - Clear ARTIC CRYSTAL OF EXOTIC LEGENDS's DNA.docx
Acute Intermittent Porphyria (Variant 4) - Clear ARTIC CRYSTAL OF EXOTIC LEGENDS's DNA.docx
Acute Intermittent Porphyria (Variant 5) - Clear ARTIC CRYSTAL OF EXOTIC LEGENDS's DNA.docx
Autoimmune Lymphoproliferative Syndrome - Clear ARTIC CRYSTAL OF EXOTIC LEGENDS's DNA.docx
Burmese Head Defect (Discovered in Burmese) - Clear ARTIC CRYSTAL OF EXOTIC LEGENDS's DNA.docx
Chediak-Higashi Syndrome (Discovered in Persian cats) - Clear ARTIC CRYSTAL OF EXOTIC LEGENDS's DNA.docx
Congenital Adrenal Hyperplasia - Clear ARTIC CRYSTAL OF EXOTIC LEGENDS's DNA.docx
Congenital Erythropoietic Porphyria - Clear ARTIC CRYSTAL OF EXOTIC LEGENDS's DNA.docx
Congenital Myasthenic Syndrome (Discovered in Devon Rex and Sphynx) - Clear ARTIC CRYSTAL OF EXOTIC LEGENDS's DNA.docx
Cystinuria Type 1A - Clear ARTIC CRYSTAL OF EXOTIC LEGENDS's DNA.docx
Cystinuria Type B (Variant 1) - Clear ARTIC CRYSTAL OF EXOTIC LEGENDS's DNA.docx
Cystinuria Type B (Variant 2) - Clear ARTIC CRYSTAL OF EXOTIC LEGENDS's DNA.docx
Cystinuria Type B (Variant 3) - Clear ARTIC CRYSTAL OF EXOTIC LEGENDS's DNA.docx
Dihydropyrimidinase Deficiency - Clear ARTIC CRYSTAL OF EXOTIC LEGENDS's DNA.docx
Earfold and Osteochondrodysplasia (Discovered in the Scottish Fold) - Clear ARTIC CRYSTAL OF EXOTIC LEGENDS's DNA.docx
Factor XII Deficiency (Variant 1) - Clear ARTIC CRYSTAL OF EXOTIC LEGENDS's DNA.docx
Factor XII Deficiency (Variant 2) - Clear ARTIC CRYSTAL OF EXOTIC LEGENDS's DNA.docx
Familial Episodic Hypokalaemic Polymyopathy (Discovered in Burmese) - Clear ARTIC CRYSTAL OF EXOTIC LEGENDS's DNA.docx
GM1 Gangliosidosis - Clear ARTIC CRYSTAL OF EXOTIC LEGENDS's DNA.docx
GM2 Gangliosidosis - Clear ARTIC CRYSTAL OF EXOTIC LEGENDS's DNA.docx
GM2 Gangliosidosis, type II (Discovered in Burmese cats) - Clear ARTIC CRYSTAL OF EXOTIC LEGENDS's DNA.docx
GM2 Gangliosidosis, type II (Discovered in domestic shorthair cats) - Clear ARTIC CRYSTAL OF EXOTIC LEGENDS's DNA.docx
GM2 Gangliosidosis, type II (Discovered in japanese domestic cats) - Clear ARTIC CRYSTAL OF EXOTIC LEGENDS's DNA.docx
Glutaric Aciduria Type II - Clear ARTIC CRYSTAL OF EXOTIC LEGENDS's DNA.docx
Glycogen Storage Disease (Discovered in Norwegian Forest Cat) - Clear ARTIC CRYSTAL OF EXOTIC LEGENDS's DNA.docx
Hemophilia B (Variant 1) - Clear ARTIC CRYSTAL OF EXOTIC LEGENDS's DNA.docx
Hemophilia B (Variant 2) - Clear ARTIC CRYSTAL OF EXOTIC LEGENDS's DNA.docx
Hyperoxaluria type II - Clear ARTIC CRYSTAL OF EXOTIC LEGENDS's DNA.docx
Hypertrophic Cardiomyopathy (A31P; Discovered in Maine Coon) - Clear ARTIC CRYSTAL OF EXOTIC LEGENDS's DNA.docx
Hypertrophic Cardiomyopathy (Discovered in Ragdoll) - Clear ARTIC CRYSTAL OF EXOTIC LEGENDS's DNA.docx
Hypotrichosis (Discovered in Birman cats) - Clear ARTIC CRYSTAL OF EXOTIC LEGENDS's DNA.docx
Lipoprotein Lipase Deficiency - Clear ARTIC CRYSTAL OF EXOTIC LEGENDS's DNA.docx
Medication Sensitivity (MDR1) - Clear ARTIC CRYSTAL OF EXOTIC LEGENDS's DNA.docx
Mucopolysaccharidosis Type I - Clear ARTIC CRYSTAL OF EXOTIC LEGENDS's DNA.docx
Mucopolysaccharidosis Type VI (mild form) - Clear ARTIC CRYSTAL OF EXOTIC LEGENDS's DNA.docx
Mucopolysaccharidosis Type VI (severe) - Clear ARTIC CRYSTAL OF EXOTIC LEGENDS's DNA.docx
Mucopolysaccharidosis Type VII - Clear ARTIC CRYSTAL OF EXOTIC LEGENDS's DNA.docx
Mucopolysaccharidosis VII - CLear ARTIC CRYSTAL OF EXOTIC LEGENDS's DNA.docx
Myotonia Congenita - Clear ARTIC CRYSTAL OF EXOTIC LEGENDS's DNA.docx
Polycystic Kidney Disease (PKD) - Clear ARTIC CRYSTAL OF EXOTIC LEGENDS's DNA.docx
Progressive Retinal Atrophy (Discovered in Bengal cats) - Clear ARTIC CRYSTAL OF EXOTIC LEGENDS's DNA.docx
Progressive Retinal Atrophy (Discovered in Persian cats) - Clear ARTIC CRYSTAL OF EXOTIC LEGENDS's DNA.docx
Progressive Retinal Atrophy (rdAc-PRA) - Clear ARTIC CRYSTAL OF EXOTIC LEGENDS's DNA.docx
Pyruvate Kinase Deficiency - Clear ARTIC CRYSTAL OF EXOTIC LEGENDS's DNA.docx
Sphingomyelinosis (Variant 1) - Clear ARTIC CRYSTAL OF EXOTIC LEGENDS's DNA.docx
Sphingomyelinosis (Variant 2) - Clear ARTIC CRYSTAL OF EXOTIC LEGENDS's DNA.docx
Spinal Muscular Atrophy (Discovered in Maine Coon) - Clear ARTIC CRYSTAL OF EXOTIC LEGENDS's DNA.docx
Vitamin D-Dependent Rickets - Clear ARTIC CRYSTAL OF EXOTIC LEGENDS's DNA.docx
F.I.V. - Negative - Crystal FIV and Feline Leukemia Results.pdf
FeLV - Negative - Crystal FIV and Feline Leukemia Results.pdf
DNA Coat Color: -
B/B
cs/cs - Lynx Point
A/A
N/N
D/D
E/E
PCR - Upper Respiratory - NEGATIVE - CRYSTAL - PCR - UPPER.pdf
Feline Fecal PCR Panel: NEGATIVE -Crystal- 1-27-2021 PCR Fecal Results.pdf Crystal 3-18-21 PCR Fecal Results.pdf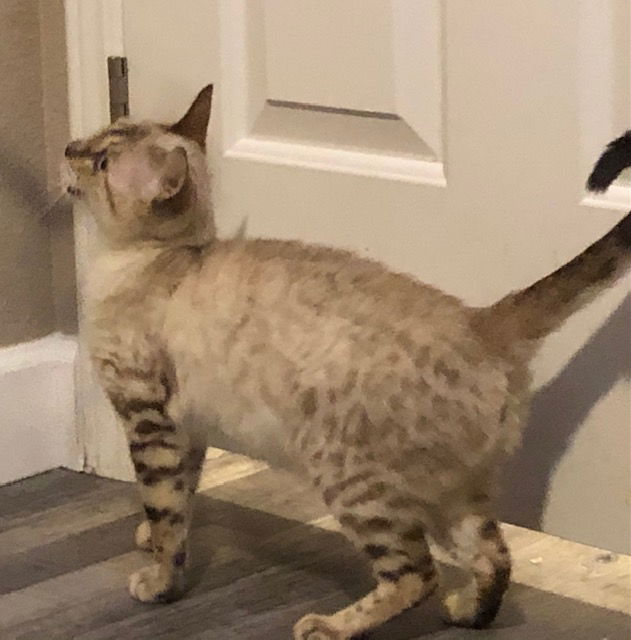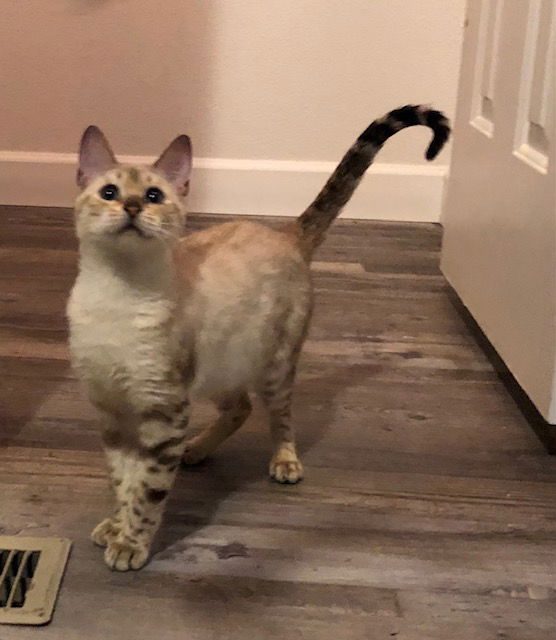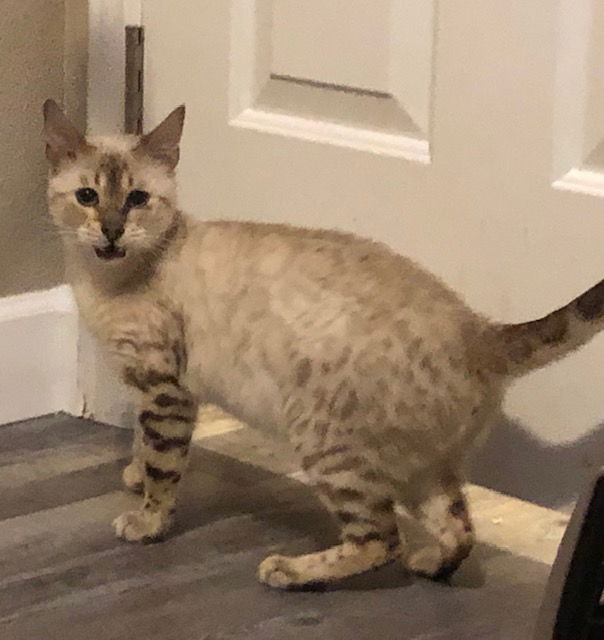 ARTIC CRYSTAL OF EXOTIC LEGENDS - MOM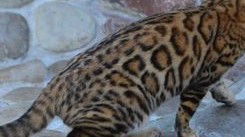 ARTIC CRYSTAL OF EXOTIC LEGENDS - DAD